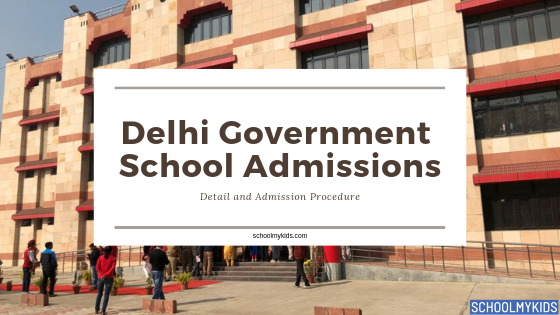 This is the concluding part of 5 part series on Delhi Education System and our own personal experience with it in the academic year that started in April 2021.
The first part of the series can be found here. Nursery Admissions: Quest for Delhi Dwellers (Part 1)
The second part of the series can be found here. Nursery Admissions: Quest for Delhi Dwellers (Part 2)
The third part of the series can be found here. Nursery Admissions: Quest for Delhi Dwellers (Part 3)
The fourth part of the series can be found here. Nursery Admissions: Quest for Delhi Dwellers (Part 4)
As if sitting on a Boeing's cockpit, I switched on my laptop and quickly navigated through the school websites one after another. Post the announcement, my family had gathered enough information about the schools in our neighbourhood.
I had some interesting conversations with a few parents while we were doing our research.
'My son gets to learn concepts of grade 9th in grade 6. Its an awesome school', said one.
'The school makes sure that your child remembers the full book in memory', said another.
Another parent said, "We bought the seat for our child in 5 Lakhs. We calculated RoI for the potential income of the opportunities that open from this school. All make us proud that this is the best decision for us."
With such information, I was well-informed in terms of what are the target schools and what are the fallback options etc. At least so I thought at the time. I even asked my wife to be prepared to surrender some fixed deposits or sell some of the other assets to get schools with good 'RoI'.
I applied in some 5 or 6 schools and then started to struggle to find more. So, I frantically starting googling for the 'Best schools in Dwarka'. After little effort, I found a list of top 40 schools in Dwarka.
Immediately, I took the print of the web page. This print became the common reference sheet for all notes by all of the family members for the next 45 days while the admission process was in progress.
Feeling elated that I had gotten a head start in my son's journey in the competitive academic world, I looked outside the large 4 feet by 6 feet window of my newly renovated home office, while sipping my morning dose of black coffee. This is a new room that has been recently added as part of an apartment expansion scheme of the apartment complex we live in. I had painstakingly designed it in a way to suit my working style of having ample space around myself while I nibble through the keyboard and the mousepad. A smile cracked across my lips as I sipped the coffee. A feeling of victory, as if there are points for fastest fingers first and that I would have earned an advantage for my young son. I continued with my daily routine which included going for a 5-mile walk.
However, while walking on that particular morning, my mind was racing through the various options I had punched in the application form of the top school of the family's choice.
How many points did they calculate?
I couldn't remember.
Now, I got really nervous.
I reduced my outing that day by half and headed back home. Making sure that safety is not compromised even in this hurry, I sanitized hands, placed my face mask at its right place and got into more comfortable attire. I then flipped open the laptop.
My face turned red in utter shock and I screamed in pain. The submitted form showed only 20 points, while the system suggested that Yuvaan will get 80 points. In my mind, the famous words of Steve Waugh echoed – "Son, you just dropped the world cup!". It's a different matter that Steve Waugh later denied saying any such thing. But one can imagine the trauma that Gibbs must have felt at the moment. Again, Gibbs is not a true example of sportsmanship given his track record with bookies and in fixing matches. But let's give this one to him.
For few minutes, I sat silent. Not able to understand what went so terribly wrong.
I immediately went to the school's website to check if I can edit the form. There was no edit option. I thought that I would submit a new form and this one could be discarded. However, the school website clearly said –
"In case more than one application is submitted per candidate, then the registration will be immediately canceled."


I then dialed the school to check what could be the best course of action from here. The operator was a male voice. He simply said, "Well no one else has complained so far so the system should be working fine. You just fill up the form. In case there is a problem later, you can come and discuss with the Principal."
I said thanks and simply hung up the phone.
Suddenly a new idea struck. I asked my mother to share her phone. I assumed that the application would be unique to a single phone number. Quickly I started entering details in the form. Again, I found that the distance calculation is giving only 20 points. In general, the schools use aerial distance between the school and the home address (permanent address preferably) to calculate the zoning points. Most of them ask for a screenshot as an attachment with the application as proof for claiming the desired points.
I checked everything in the new form and it all looked in proper order. I was confused and scared now. Nervously, I completed the registration process for the mobile number on the school website. I went to the payment gateway, made the payment of Rs. 25/-. However, he did not submit the application as it was still showing 20 points for the distance while they should have been 60, as per the guideline on the website.
"Why can't anything work smoothly in this world?" I mumbled.
My eyes went to the laptop screen again. I noticed that I was using the Apple Safari browser in my MacBook. A light bulb of thought lit up in my brain. Did I use the wrong browser all along? I immediately switched to the more popular Google chrome browser.
While browsing through the instructions again, I noticed that the school had notified to submit a fresh application in case any changes are required as the current application form does not support an edit option. I immediately took a screenshot of this and saved it in my computer. In case tomorrow, if it comes to the point that there is a disqualification issued by the school on grounds of multiple applications, this screenshot will come handy in staking your claim.
Once again, I filled up all the details. To my delight, the points calculated by the system for the distance were reflecting correctly as 60. I submitted a fresh application with all the details completed meticulously and clicked on the submission button.
"Dear Yuvaan Tyagi,
Your application for Pre-School admission has been received. Points allocated are 80."
This email came a lot of relief to me. Relaxed I proceeded with my rest of the day.
Over the next few days, we submitted Yuvaan's application in 19 schools. At Rs. 25/- it was dirt cheap to apply and since most were to be submitted online, it was fairly easy. However, there were a couple of schools that required in person form submission. One school even asked for a Demand Draft submission of Rs. 25/- to be done.
With the whole process of application submission closed in a course of a week, we sat relaxed and thought that now our son is set for next phase of his life. The Department of Education for Delhi Govt publishes a specific schedule and any deviation from there is assumed violation. Below is the schedule for 2021-22 cycle.
At that time, couple of schools asked us to come over and 'explore' the school. As. Closing exercise, we were asked to meet a 'counselor' who advised that we can pay Rs. 40,000/- and the admission with be confirmed. We were all geared up for the lottery system but such side arrangements were good to confuse us but not convince us.
Then from one of our target schools, we got a call that our son has been shortlisted and we can come to meet the school principal. We met the lady and she asked to deposit the fees as our 'son was selected'.
But we stayed course to participate in lottery system. Finally, schools started calling us one after another for the lucky draw. Between and me and my father, we covered around 10 schools to attend the lucky draw. Based on her good run in Tambola (Housie) over the years, we sent my mother to our top preferred schools. She was our lucky winner in Housie.
My wife avoided going to schools because she obviously hadn't had any kind of record to speak of in housie.
The lucky draw itself is a pretty transparent process. The parents are called for picking up chits from a fish bowl and then announce the names to the crowd. One makes friends as well in the process. You see all kind of parents in these places. Ones who are confident that their children will have an easy run, some who are nervous, some boast their money power or reach and some who are just going through the motions.
There are anxious moments too for parents. I remember the first draw that I attended. As the Principal of the school was drawing the chits out and announcing on a loudspeaker, the heartbeat of each parent takes a pause. It's an orchestrated moment of silence when no smartphones distract your eyes. All gawk in only one direction. That is towards the fish bowl as if its some kind of a crystal ball.
At one such occasion, a mother cried out loud with tears when her child didn't feature in the selected list from lucky draw for her school of choice. For her the world seemed to have come crashing. That scene reminded me of the world my son was about to enter. Highly competitive, highly demanding and yet the best thing one parent can think for the lives of their kids, in this part of the world. I only wish good for him.
Generally, schools have a main list and then there are waiting lists that can run 200% to 300% of the actual requirement. The process for few hours in every school.
I have to admit we enjoyed going to these events and attending multiple such sessions.
At the end of the process, our son had gotten into 8 schools – main list in 4 schools and waitlisted in another 4. We were satisfied that atleast Yuvaan's life is about to change.
He finally got into the second most admired school in Dwarka after making it to their waiting list. The school is hardly 800 meters away from our home.
Overall, the entire March 2021 was nerve wrecking and the only discussion amongst the four of us was about Yuvaan's admission.
Our journey in the Indian education system had finally begun.