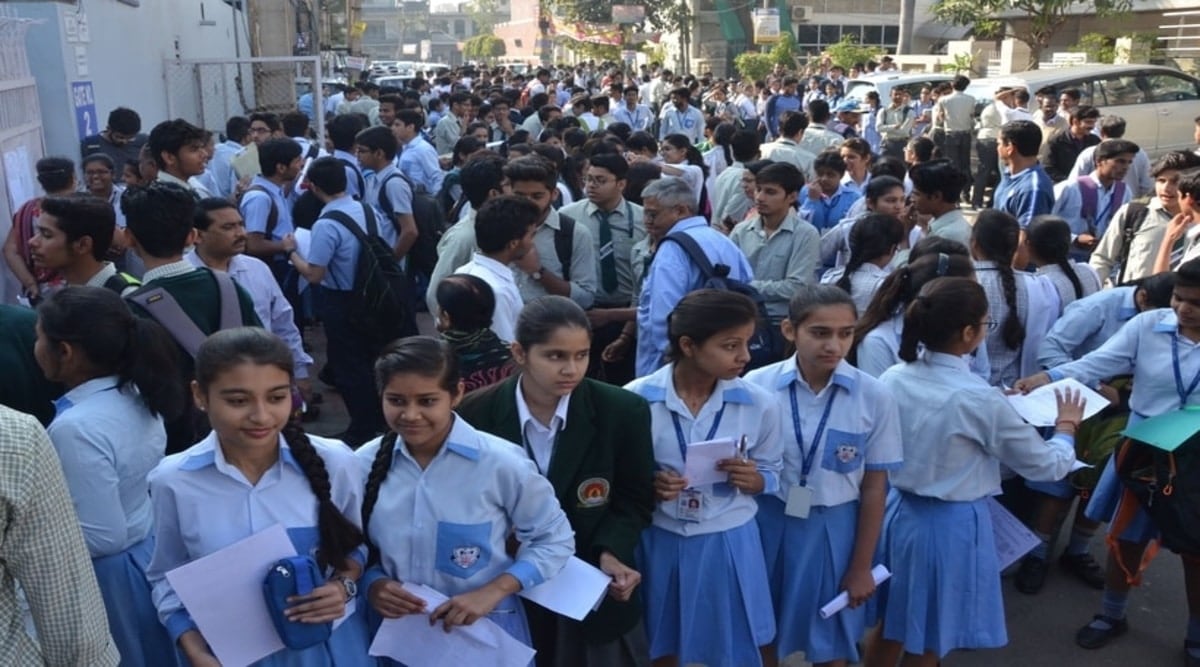 This is the second part of 5 part series on Delhi Education System and out own personal experience with it in the academic year that started in April 2021.
The first part of the series can be found here. Nursery Admissions: Quest for Delhi Dwellers (Part 1)
As the lockdown progressed, it was clear that any kind of education institutions – pre-school or regular – are not going to open anytime soon. A year later, when I am writing this text, it is still not clear. The best guess at the moment is post summer break opening of schools and that too with partial capacity.
Yuvaan continued his learning journey with YouTube kids and ad-hoc interventions from his parents with educational toys, some books etc. I had also started reading him a bedtime story every day before Yuvaan used to go to sleep in night. This continued for few months. Around Diwali, that is the month of November, we also deliberated on engaging a home tuition for him to learn the basics of alphabet and numbers. But given that the pandemic was still widespread, we decided against it.
Yuvaan in the meantime continued watching more advanced videos on YouTube kids. It became an essential companion for breakfast, lunch and dinner. He wouldn't start his meal till the iPad, that he had taken away from his grandfather, was switched on and placed in front of him. Like a deep researcher going through his notes or an optimist swiping through Tinder app, left or right, Yuvaan would scroll through the video stream. He made friends with 'Diana and Roma', joined as a silent companion in 'Dolly and Friends', learned poems in Spanish, Russian, Vietnamese, Hindi, Tamil, Telugu and many more other languages, and also started getting scared with Halloween based episodes of 'Aldo'.
He had his own songs and enjoyed his own little world he stitched around himself. And he continued to provide the love and happiness to his family members and their friends, with his naughtiness and cute demands.
How oblivion was he from the fact that the education and schooling system he is about to enter has been a topic of debate and intense wrangling between school managements, parents and, in the last few years, the elected government in the (semi-) state of Delhi.
Delhi education system was enabled via Delhi School Education Act of 1973. The initial act provided a robust framework covering a host of aspects in the school's education – infrastructure, pedagogy, pay structure for teachers, management structure, governance from Directorate, student progression, grievance management etc. It provided a bedrock for multiple schools to thrive and provide world class education to the local population. Needless to say, Delhi education system and Delhi schools became one of the most coveted institutes in the country. Students from far and near started aspiring for the right kind of education for their kids and very soon the performance at external examinations conducted by the Central Board of Secondary Education, popularly known as CBSE, became benchmarks of schools' reputation.
As the country chugged towards more and more industrialization and building larger manufacturing bases, need for engineering talent increased dramatically. During this, Indian Institutes of Technology (IITs) emerged as meccas for engineering and talented students from all over the country started appearing in the Joint Entrance Examination, popularly known as JEE. For a few thousand seats, lakhs of students started appearing in the JEE. So much was the intensity of competition, that some schools shifted the axis of competence and performance from not just board examination results but also from number of students 'cracking' the JEE.
A direct correlation between the school and engineering examination performance, which also meant employment options in future, changed the game completely. The best performing schools became preferred schools for parents. Parents started using all their means to enter the school of their choice. The ones who could afford to 'buy' a seat via donation or capitation fee, started buying the seats. The ones with political or bureaucratic connections started trying to influence the school management councils with referrals (also known as 'sifarish'). The average Joe though felt completed left out and settled for whatever he could get in the schools within his reach. Finding nothing else, the average Joe increased their trips to the temples, mosques, churches or other religious places of their faith seeking a miracle. A common phrase one could hear from parents whose kid got through the prestigious schools was 'Life ban gayee'. A clear demarcation of haves and have nots started emerging in the Delhi education system.
In addition, the Delhi School system deeply embraced the concept of 'Catch Them Young'. Very soon a lot of pre-schools mushroomed all over the city that boasted of their close tie-ups with the top schools in demand. Parents beelined in front of these pre-schools to seek an early advantage for their ward's admission to the coveted school of their child. An ever-increasing desire of parents to provide for the best, led to these pre-schools 'preparing' kids for nursery school admissions by training them with material from Class 1st onwards.
Imagine, a three-year old child being made to memorize things instead of learning by grasping. Such an attempt permanently changes the child's cognitive abilities, as their approach to learning is distorted for life.
The whole education system became more and more 'parent-centric' or 'school-centric' than being child-centric. Parent preferred to have kids in the pre-nursery and then not to worry about the kids till they finally complete their schooling in class 12th. Thus, the same school had kids from the age of 2.5 years to 17 years.
The whole education system has been a subject of intense debate for many years with eminent people. In 1993, the famous cartoonist R K Laxman raised the question of school bag weight and other perils in the then prevailing education system in Rajya Sabha. The Home Minister of the day formed a committee under the chairmanship of Prof. Yashpal to evaluate the system and come back with recommendations. Prof. Yashpal prepared a crisp 30-page report famously known as 'Learning without burden'. It highlighted various fallacies in the education system that leaned more towards rote and using guides and keys to clear the examination, than actually educating with observation and understanding.
Just as anything that starts to rot, things were about to change for the Delhi Schooling system.